Article published in cafleurebon.com. 
---
Look, that is how, if you do not come,
I shall crawl to my ending.—Rainer Maria Rilke

 Black-haired girl with high skirt (detail). Egon Schiele
If everything had a taste, what would attraction taste like?  Would it be metallic and salty, a shiny pole for an undiscovered talented dancer lowering thick eyelashes over eyes not slept for days? Would it be floral and wet, with violet dark circles and covered in Victorian lace, powdery and pale, lying in abandon in the nostalgic sepia of a forbidden daguerreotype? Would it be herby, earthy, and painfully sunny like that '80s vacation in Aegina, when you kissed your first kiss, curly and shiny and tanned and always smiling, with whom you never shared a language? Would it be jammy and onctuous, striking-eyed, thickly-bearded, lean stature and angular shoulders smiling with a grass blade in his mouth in the afternoon shade of a date palm?

 Kitagawa Utamaro Poem of the Pillow (Utamakura), 1788
Or, further yet, would it be milky and delicately sweet, wrapped in silk stockings and wooden platform shoes, lifting inky brushes with pearly hands, swift but of studied torpor? Would it be none? Would it be all? From the universal laws of physics to parapsychology, attraction, this most simple of truths, covers the widest ocean of sapient realities: gravity. Polarity. Complementarity. Surface Tension. Electronic deficit. Inertia. Rhythm. Rhymes. Rituals. Positive thinking. Puzzles. Color wheels. Fashion. Pheromones. Perfume. Leave them to their own, and voila!– satisfaction. Gravity pulls things down and wins. Electronic deficit makes salt and wins. Puzzles can only be made one way and they win. Pheromones brought us to 7 billion people, so, clearly, they win.

 I Can't Get no Satisfaction video still. Directed by Hector Santizo. (C) 2015 ABKCO Music & Records, Inc.
Satisfaction always finds a way to be (ponder on this: even I Can't Get no Satisfaction is, if push comes to shove, a way to get some satisfaction). And that is, luckily for us, thanks to the myriadical palette of ways attraction manifests in the eye of the beholder.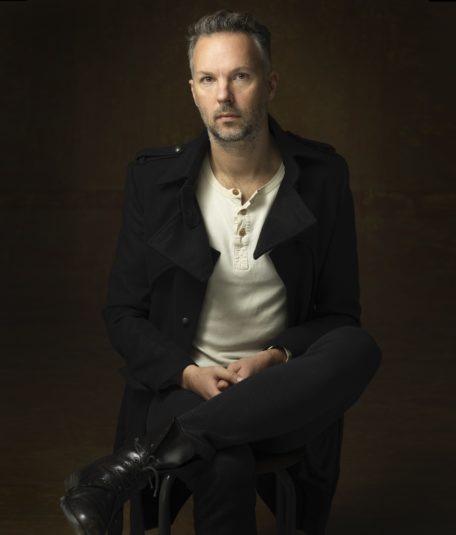 Dr. Spyros Drosopoulos of Baruti courtesy of Baruti
In the eye of this beholder (or, to be technical, the nose), Baruti Perverso by Spyros Drosopoulos plays with my attraction (yes, I collapsed in languor) and my favorite attractions (from concept to visuals to notes) enough that I didn't put up any fight- satisfaction came easily and with a grin. The initial blast brought the cleanest raw hazelnut accord I've ever experienced save from a tree- nutty, fat, creamy, and unmistakable rich, doubled by a hint of black walnuts, a huge blast of cedar, and a slight boozy tinge for balance. As it dried, the oily gave room to dusty, with an improbable mix of cocoa powder, rocks, and a nostalgic cigarette tobacco. Even further still, Baruti Perverso fused with my anatomy to release an improbable combination of sticky notes (wild rosemary, labdanum, benzoin, quince jam) on top of an indecent bed of salty milk.
Satisfaction, if I ever received it.
Official notes: Rum, roasted nuts, cocoa powder, caramel fudge, fig, tobacco, styrax, musk, ambergris
Disclaimer: Sample of Baruti Perverso kindly provided by Baruti. My opinions are my own.
–dana sandu, Contributor