Article published in cafleurebon.com. 
---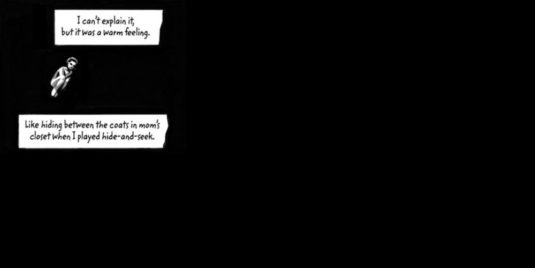 Night time. Art by Michael Cho©
You're 5 years old and one morning you wake up suddenly understanding the inside of your brain—as if someone crawled through your ears in the night and, unbeknownst to you, plugged something in. So you're up and—boOM!– all of the sudden, you get it. You understand. You finally see how you on the outside and you on the inside can be two different things; you close your eyes, you steady your breath; you let yourself imagine you're small inside your big, warm, body, wrapped in yourself like in a comic book frame, looking out through small slits where your eyes are; it's pitch black and soft and dry and comfortable, and it's quiet; nothing but your heart, pooroom-poodoom/pooroom-poodoom/pooroom-poodoom.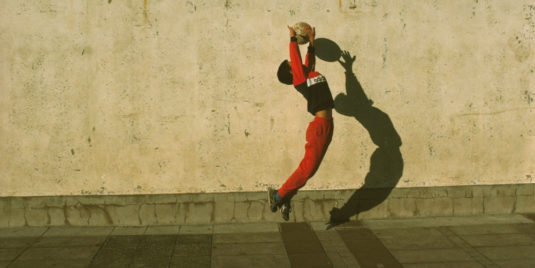 Soccer. Photo by David Alan Harvey©
At school, you grow and play; you're into sports; the team buzzes often with the synergy of the many, the coach picks up the whistle and you need to pick up the pace- faster, higher, stronger- pooroom-poodoom in your eardrums, running in bright colored uniforms through emerald green grass and bright light photography, budding and growing and running, pooroom-poodoom/pooroom-poodoom.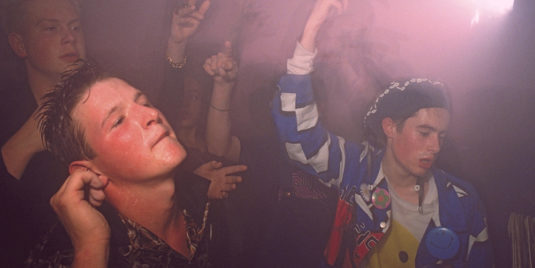 Photo ©rollingstone.com
Later still, you go out; it's a new club, and you're young, and you're free, and blood is boiling in you as is in many of yous, and you all move in tandem under strobes, and you move and you move until there's nothing left to do but moving, until moving itself is surreal like a slow-motion passage in a movie when the lights are surreal and the dancing is surreal and there's no sound except for your breathing, and your heart in your throat smack on the beat, pooroom-poodoom.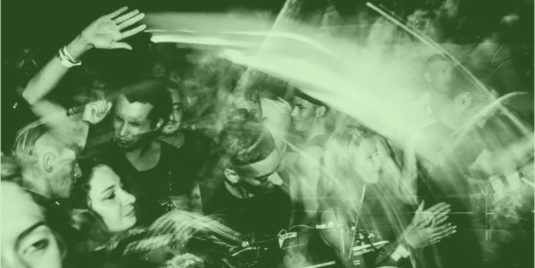 Club scene. Photo by Chip Olson©
I often wish to revisit that state of black light suspension. For when do we ever get again, in adult life and through legal means, to perpetual movement, or abandonment, of exhaustive bliss and communal wavering? To maddening soundboxes? To beat?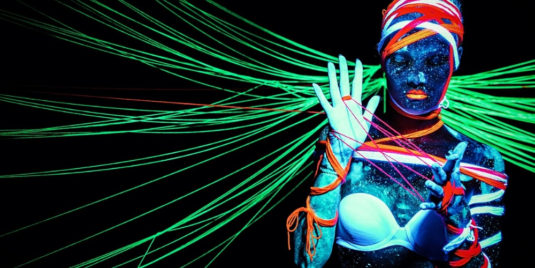 UV light. Photo by Markus Berger
Jusbox Cheeky Smile brings that back with a sole puff and the unbearable lightness of unearthly concoctions: unusual, atmospheric, inorganic, man-made. Powerful woody notes mix with a bone-dry resiny accord (not unlike the rosin musicians' use on their bows) and a brash musk to produce a base that's repetitive, overbearing, and greatly addictive. On it, a sweet element similar to sugarcane, sharp tones of pepper and phenols, and dry-grassy layers of patchouli and vetiver blend to reveal something completely different than the sum of its parts. Saltiness and a slightly metallic top make it modern and, at the same time, give it a very familiar feel. Original and unabashedly synthetic, Cheeky Smile smells, plainly, of a dj booth- dusty wooden boards and inky music scores, almost-melting vinyl and old bakelite mike handles, sweaty headphones, and hot, hot, hot wires spinning beats over, and over, and over, until you lose sense of direction and your heart glows in the dark.
pooroom-poodoom.Pooroom-poodoom.Pooroom-poodoom.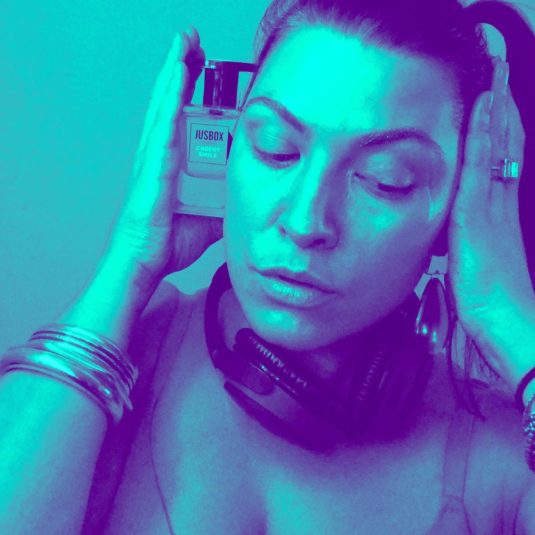 It glows. Photo of dana sandu  and Cheeky Smile©
Official notes: a molecular cocktail of Iso E Super, Amber Core, Amber Extreme and Cashmeran.
Special mention: Jusbox Cheeky Smile has the first fluorescent packaging in perfumery history. The bottle is finished in a special varnish that appears light grey in daylight, but which turns into a vibrant, acid-green color when seen in absence of light or under ultraviolet light. Cheeky Smile was inspired by late 80s Acid House music which began in London.
Disclaimer: Tester of Jusbox Cheeky Smile kindly provided by Europerfumes, the U.S. Distributor.  My opinions are my own.
–dana sandu, Contributor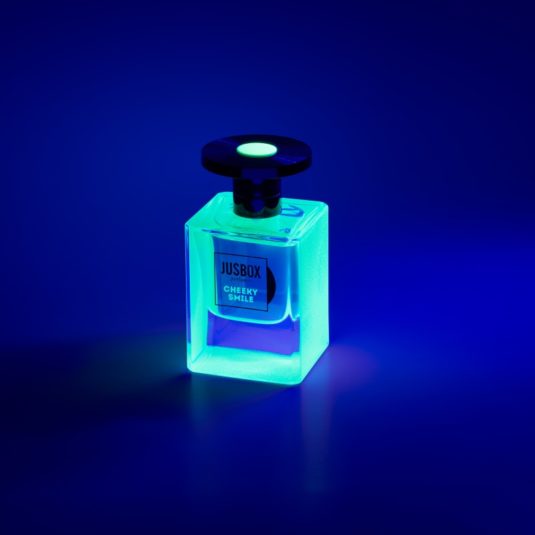 Photo ©Jusbox