Article published in CaFleureBon.com. This is the first collaboration and speaks about my fragrant awakening to the world of niche. 
---
Photo: dana sandu aka a_nose_knows with a bottle of L'Artisan Parfumeur Traversee du Bosphore
I born'd, I breathed, and I started to smell things intently. Over the years I gave in to its not-so-royal bearings, abandoning my tastes and displeasures to the mercy of my too-small-for-my-head, never-stuffy, third-world nuzzle (no disrespect to nature or my parents' genes, but the thing adorning my face doesn't deserve the human label of "nose". The thing that announces me who farted, what it is they ate a few hours ago, and how much they're sweating with shame because of it is not a nose.)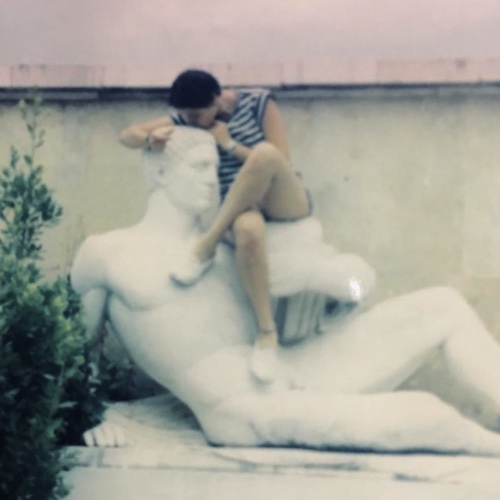 a_nose_knows as a highschooler, sniffing petrichor off an ancient statue by the Ionian Sea
What I have is called, scientifically, a proboscis—an organ that, once activated by a few random compounds of scent, takes over my face, my consciousness and my whole being and makes me into a slave of the air. Good/bad is not a rubric here, as I remember being equally fascinated by fermenting manure and water lilies (which, by the way, do have a smell). As soon as esters or some other odor molecules start brewing, my nose is there and the rest of me has to follow.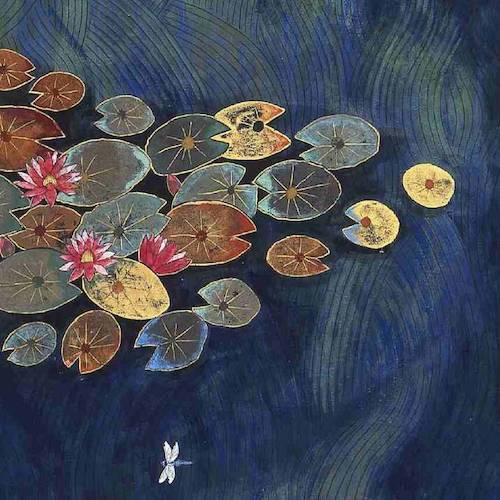 Hiramatsu Reiji (Japan, n.1941)- Water Lilies, detail
No surprise, then, that I spent my years in a wondrous haze, finding space and measuring time by molecules. There was, the era of rich walnut oils, combed quietly through my grandfather's gorgeous—albeit anachronistic—hair; there was the age of flowery mornings and balsamic propolis, when our bees swarmed and our veins throbbed with youth; there was the communist era of school glue (sweet and medicinal), purple fountain ink (salty and flinty), and bibliotheques.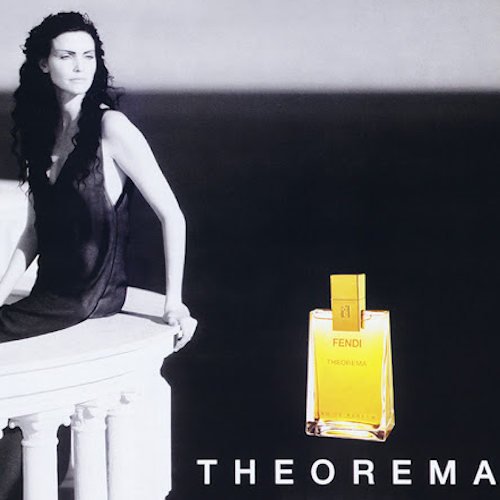 Fendi Theorema ad, 1998
Sometime later, there came the age of summers by the beach filled with young love, old ladies renting freshly-painted rooms, quiet mornings, fresh sheets, Axe spray, and potted geraniums. Even later still, there was the time of glossy Italian magazines with strips of Dolce &Gabbana and ads for Fendi, with casual-but-poised humans leaning over balconies, suspended in a motionless dusk air, clean like the sound you imagine their teeth to make when they're hitting the edge of a glass.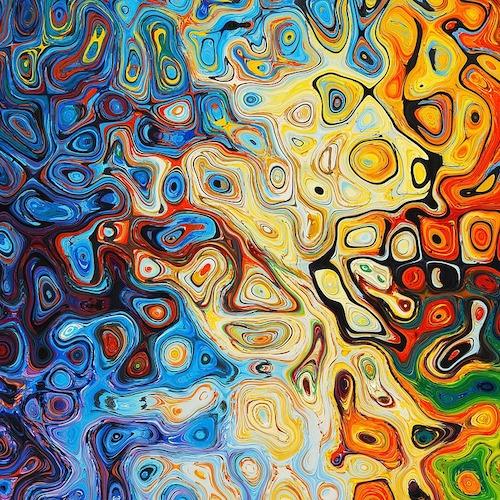 Synesthesia via KreativeHexenkueche ©
"This isn't what traveling feels like", I would think, and go back to my memories of the bitter Black Sea…until it came: a blind buy to join hundreds of others, and the first intentional smell to ever make my heart vault.  At first sniff, L'Artisan Parfumeur Traversee du Bosphore opened almost synesthetically with the images, the heat, and the texture of freshly-tanned pelts, dried and padded with the hulls of many a warm aromas: cardamom, saffron, tea, almond skins. There are dried apricots and dried rosebuds; honey and chewing tobacco; smoke and paint fumes; a delicate, cooling layer (vetiver? Orris? Violets?); creaminess ( steamed rice?); the languid tartness of tamarind paste, pomegranate molasses, and  citrusy frankincense; the vanilla; the iodine. Equally surprising (albeit no less lavish, or satisfying) was a most unique development- two gentle, overlapping planes of sweet and savory that made me dream, made me curious, and made me dive into niche—and the other works of Bertrand Duchaufour— with abandon. Official notes: leather, nougat, apple, honey, iris, saffron, rose, tobacco, tulip, musk, pistachio, pepper).